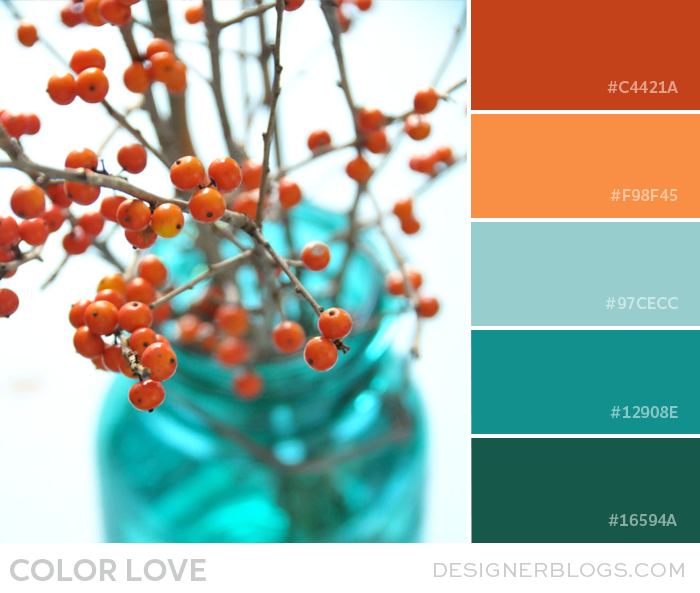 image source: creature comforts
Don't you just want to crawl right inside this inviting teal and orange color palette? Teal and orange fall opposite of each other on the color wheel which make them the perfect color pair in any blog design. Teal blue recharges the spirit, alleviates stress, and is always a showstopper in blog design. Orange radiates happiness and warmth and is psychologically known to help us look on the bright side of life. Pairing shades of orange and teal in blog design will create an inviting and relaxing design your visitors won't want to leave. You can't go wrong with this bold color duo.
See our collection of other gorgeous color palette's here.
Learn about the power of color in blog design here.