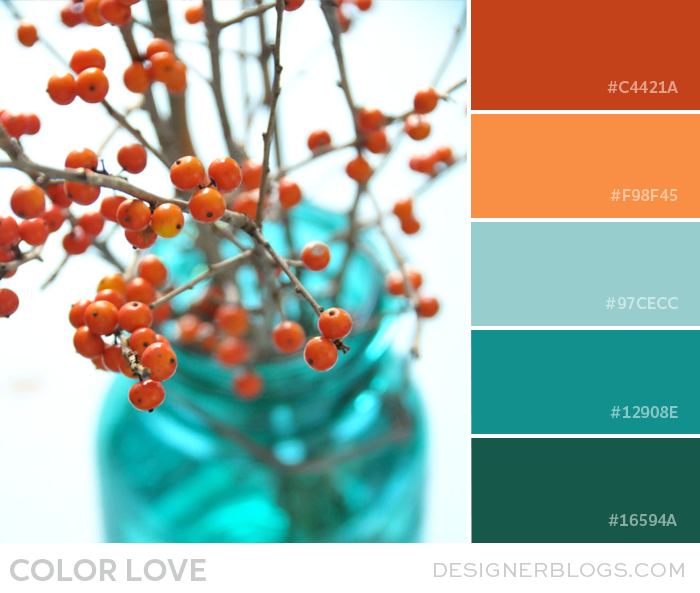 Don't you just want to crawl right inside this inviting teal and orange color palette? Teal and orange fall opposite of each other on the color wheel which makes them the perfect color pair in any blog design. Teal blue recharges the spirit, alleviates stress, and is always a showstopper in blog design. Orange radiates happiness and warmth and is psychologically known to help us look on the bright side of life. 
Orange Teal Color Palette
Below I have created for you a simple mood board featuring today's color combination. It is in perfect Pinterest format, so feel free to pin it for later.
---
See our collection of other gorgeous color palettes by visiting our color palette section.
---
What do you think about our orange & teal color palette? Do you like this combination? Pairing shades of orange and teal in blog design will create an inviting and relaxing design your visitors won't want to leave. You can't go wrong with this bold color duo.
We would love to hear your thoughts, so make sure to share them in the comments below.
Lastly, learn about the power of color in blog design in our blog post to see how important colors are in all the projects you create.
---
---
If you like this color palette, make sure to check this bright template which can be found in our Blogger Templates shop.
There is simply no shortage of blog design possibilities when it comes to bringing this pretty color palette to life.