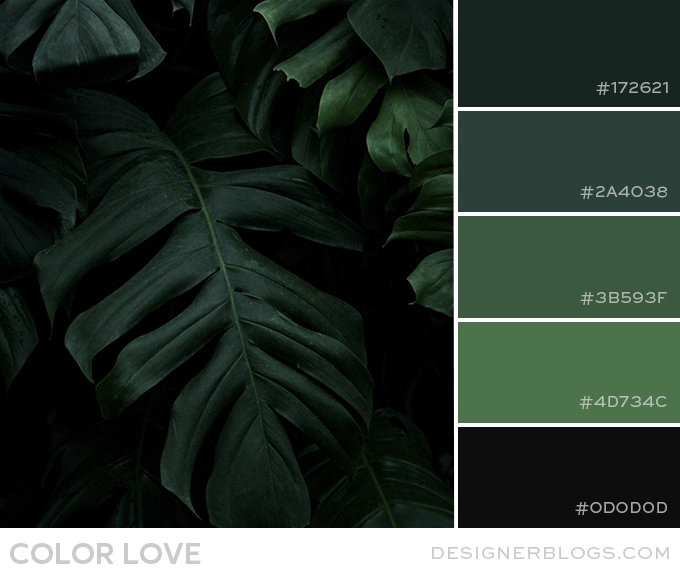 Have you ever thought about using a color palette that's exclusively made up of dark green shades? It might sound unusual, but it can actually create a really unique and sophisticated look. By sticking to just one color family, you can create a harmonious and calming vibe. Plus it is perfect for creating a nature-inspired atmosphere.
Dark Green Color Palette
If you're looking to add some spooky flair to your Halloween crafts this year, consider incorporating a dark green color palette. This rich and mysterious hue can add a touch of elegance to your decorations and costumes, and it pairs well with other classic Halloween colors like black and orange. Whether you're creating creepy centerpieces or ghoulish garlands, dark green is sure to give your crafts a hauntingly beautiful touch.
As always, we have put together a mood board with some inspiration. It is in perfect Pinterest format, so feel free to pin it for later.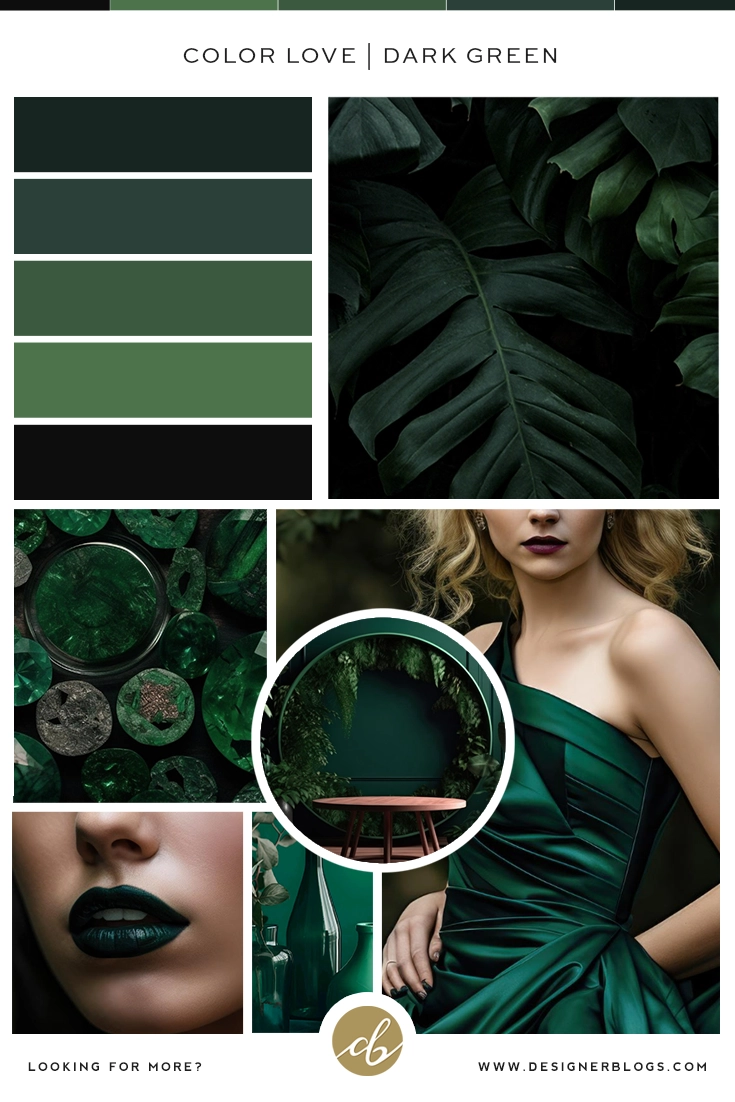 ---
See our collection of other gorgeous color palettes by visiting our color palette section.
---
What's your take on this gorgeous dark green color palette? I'm incredibly curious to know where you can imagine using it. Your thoughts mean the world to me, so please don't hesitate to drop your feedback in the comments section below.
Make sure you take a look at our blog post about the importance of using color in blog design. It's a really interesting read and will show you just how big of a role colors can play in your projects.
---
---
Looking for more inspiration?
Browse other color palettes. There are so many beautiful combinations out there to choose from!
---
P.S Our popular Life & Blog Planner got a makeover for 2024! It's better than ever and ready to help you organize your life and blog like a pro. Check it out!
---
If you create something using today's color palette, don't forget to share it with us!