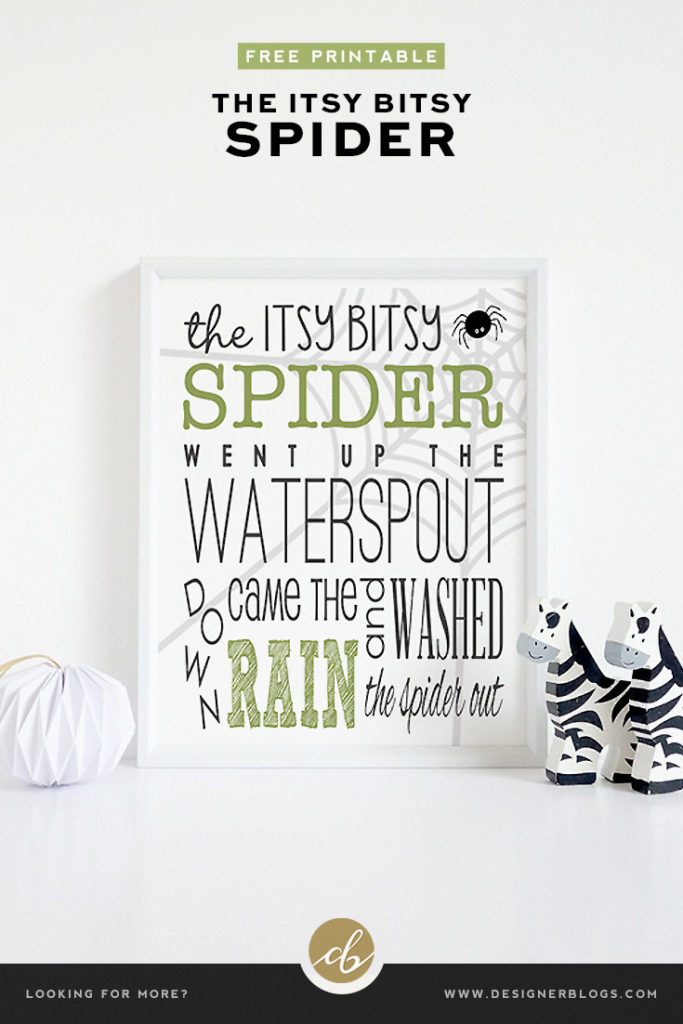 I got a request a little bit ago to do an "Itsy Bitsy Spider" printable that had a similar feel to the "Sunshine Printable" I did a few months ago. I love getting requests for stuff, and I thought this was such a good idea, so I pounced on it! It is how the free Itsy Bitsy Spider Printable was created.
This poster is available as an 8×10 or as a 12×12, so the possibilities are endless! For example, it will be perfect in the kid's room. Have fun with it.
Download Free Itsy Bitsy Spider Printable
For Personal Use Only.
---
If you are looking for more printables, make sure to check our free printables library
---
We would appreciate it if you can share this printable because it helps us a lot! Just click on the buttons below. It is entirely free for you but helps us grow and produce even more content.
Share and help us grow. Thanks!
---
Various fonts used in this free 'You Are My Sunshine' printable comes from CreativeMarket.
---
Looking for something specific?
To sum up, If you have an idea for printable, let us know in the comments! We are always looking for inspiration. In addition, If you decide to print today's poster, make sure to share photos of your decorated room with us via Instagram or Twitter.
P.S This post includes affiliate links. By clicking them, you are supporting us. Thanks!